"Do you have a list of Pag-IBIG foreclosed properties in Cavite area? Please send me a copy. I'm interested to buy."
That was from an email we received a long time ago from one of the website visitor. Our usual response to such kind of query is to refer them to the Pag-IBIG Branch in-charge of the area. That is the best way to get an updated list of the recent foreclosed properties in a particular city or town.
Of course, there is an online version which you can find by going to this link:
http://www.pagibigfund.gov.ph/AA/default.aspx
Select from the series of drop-down lists provided on that page the areas on which you are interested to buy. Remember that the search result may not always reflect an updated list of foreclosed properties, but this is a good start. You can always verify by calling or visiting the branch.
Foreclosure Sale in Davao City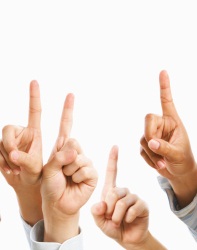 This article is especially good news to Davao-based Pag-IBIG Fund Members or those who are planning to buy foreclosed properties in Davao City area. The Pag-IBIG Fund Branch in Davao City will be conducting a foreclosure sale by way of public bidding which will be held on April 18, 2012.
If you are not from Davao, this article should give you an idea about the whole process of buying a foreclosed property by bidding on it. Listed below are the set guidelines to make the whole bidding process smooth.
How To Buy or Bid on Pag-IBIG Foreclosed Real Properties
1. Interested buyers are reminded to conduct an investigation and ocular inspection of the properties to determine their actual condition before scheduling bidding.
2. Bidders are required to secure copies of:
instructions to bidders, and
BID FORM from this Department:
Acquired Assets Management and Disposition Unit,
HDMF Davao Branch,
2nd Floor, Pryce Tower Condominium,
Pryce Business Park, J.P. Laurel Avenue, Davao City
3. Each bid shall be submitted in triplicate copies placed in a properly sealed enveloped and addressed to the HDMF Davao Branch Committee on Disposition of Acquired Assets at 9:00 AM on April 18, 2012 at this address:
HDMF Training Room,
3rd Floor, Pryce Tower Condominium,
Pryce Business Park, J.P. Laurel Avenue, Davao City
immediately after which, the said bids shall be opened in the presence of attending bidders.
4. All occupants of the foregoing acquired residential properties shall be given until March 29, 2012 to formalize their offer and shall comply all the requirements not later than April 10, 2012 otherwise, the property they are occupying will be included in the bidding. Occupants may purchase the unit through cash or housing loan:
Provided that back-rentals have been settled and
Provided further that in case of purchase of the subject property through housing loan, the eligibility requirements under the existing housing loan guidelines are met as supported by the Membership Status Verification Slip.
5. Each bid must be accompanied by a Pag-IBIG Fund Receipt (PFR) original copy reflecting payment of the required five percent (5%) minimum deposit computed based on the selling price. Such deposit shall form part of the winning bidder's down payment or shall be returned to the non-winning bidder without interest upon the completion of the public bidding.
The following articles may also be helpful to you:
~~~
"How To Bid On Foreclosed Real Estate" is written by Carlos Velasco.