We always receive a lot of interesting emails from our visitors. And every once in a while, we feature some which are really very important to the other Pag-IBIG members to be aware of.
For this month, we'll share two email messages.
One email is coming from Overseas Filipino Workers couple who wanted to get a housing loan that is around 4M. Take note that there are a lot of OFW's who can afford to pay a long term loan amounting this much, but Pag-IBIG sets a maximum limit on how much you can loan. Some of you already know what this maximum amount it, but let's see if your case in similar to the couple.
Another email is from a former member who was separated from employment for a long time already. She wants to reactivate her membership so that she can eventually apply for a home loan. What do you think is the best approach to this?
Let's find out below.
Topic #1: Maximum Housing Loan Amount
My husband and I are OFW and member since 2009 (but both of us are paying PAGIBIG started when we are single) and our family resides in UAE, my question are:

1.Since an individual member can get 3M max and in case we need more than that can my husband loan at the same time for the same project with the same amount (3M)?
Answer #1: The maximum is only 3M even if you combine both your incomes.
2.What is the process of lending us, are you gonna give us the cash or cheque or the PAGIBIG will pay the real state?

3.Can we get the amount and purchase the house and lot we want just in case we are buying the lot/land to a friend or realstate?
Answer to #2 and #3: Click here for the housing loan process.
The cheque will be given to the seller.
4. Can we apply the loan while we are here in UAE, for e.g. submitting letters, filled forms or necessary requirements thru email because he have a limited time and we can stay only max of 3weeks in Phils.? Can we start the application here and the rest will be doing there?
Answer to #4: I'm afraid you still have to attend the loan seminar. Please read the article above.
5. How long it will takes to apply the housing loan?
Answer to #5: The application is easy. It's the approval that's going to take a long time, depending on the requirements and some factors.
6. Is there a chance for me to apply housing loan for 4M?
Again, the maximum is 3M.
Topic #2: Former Member, Separated From Employment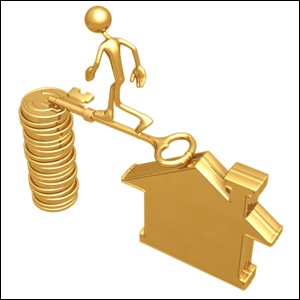 There are a lot of Pag-IBIG members who are into these situations:
They move from one company to another.
They go to work abroad.
They are separated from employment from one reason or another.
Here is a letter sent to us by a former Pag-IBIG member who belongs to the third case above. I'm sure many of our site visitors can relate with her. Later in this article, I'll show you how to best handle this case and what options are available to you.
Here goes the letter:
I have been separated from employment for about 6 years ago already and didn't continue or reactivate my pagibig. Now, I realized how important pagibig in my own family.

So my question is, what are the requirements for a member separated from employment that wish to reactivate as voluntary? And also, I never had the chance to get my pagibig number because after a year of my separation of the said company, the company was also closed. And I already got married now so I know for sure there are a lot of things and requirements to prepare prior to going to pagibig office.
Your answer would really be helpful as I need to prepare my requirements before going to our Pagibig office which is 2 hour ride via bus from my place.
And here is part of my reply to the letter:
I hope you won't rush things and sorry if I won't answer your question as you would expect.
Having a documented source of from employment or business is far more important than becoming a member of Pag-IBIG. This is a mistake most voluntary members make: They think that if they are members, they are also automatically illegible to get a housing loan. No, you have to show enough income first. That's the most important factor to think about.
Consider this income requirements that Pag-IBIG imposes for all borrowers:
https://www.pagibigfinancing.com/articles/2011/how-your-income-and-contributions-affect-your-housing-loan-entitlement/

That should give you an idea.
Going back to your concern, you have to answer these questions yourself: Are you currently employed right now or you have a registered business of your own? How about your husband?