Are you thinking about buying a house?
Do you know what's available in your area?
Should you buy a ready-made house or build one according to your design preferences?
These are some of the most common questions you are likely to ask especially if you are a first-time home buyer.
We have been advocating that before you even start searching for a house, it is best to take an honest look at your finances unless you are paying Spot Cash. Here are some of the most helpful tips from the previous articles:
Of course, once you have already figured out how to finance a house and you are ready for a long term commitment as a result of becoming a home owner, now is the right time to search for that home. And as you search, bear in mind the following house types that you are likely to encounter:
1. Bungalow vs. 2-Storey House
These are all too common in the local housing market. A bungalow is simply a single-storey house with all the rooms located in the same floor; that's the ground floor.
You are unlikely to find a house design beyond the 2-storey — 2 floors. But there are rare designs that have extra room at the attic or some have the so-called mezzanine floor.
2. Single-Family vs. Multi-Family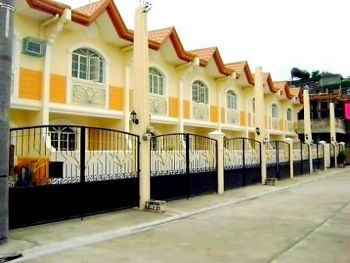 A single-family dwelling unit is a house that clearly has its own lot — with spaces probably at the front, the sides and at the back of the house. In other words, it is a house that stands on its own lot and offers space and privacy to the home owner. A nice, single family house will likely have its own lawn and extra space for car garage.
A multi-family house is one that is attached to each other at the sides. Some examples of multi-family dwelling units are row houses, apartments, condominium units and town houses.
3. Detached vs. Attached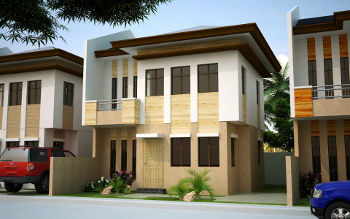 A completely detached house has lot spaces at the front, at the back and at both sides of the house. This type of house is the most preferred by home owner since it offers the most privacy and they may install fence in all sides to secure the whole house. You are most likely to find this type in areas where the price of land is cheaper.
An attached house is one where one side of the house is attached to one boundary of the lot where the house stands. That side is most likely to have a firewall that separates it from the other house next to it.
In Conclusion
As you begin looking around for a house to buy, you will discover the some houses fall under the combination of the above house types. For example, you will see a 2-storey house which is also single-attached.
The above categories serve as useful guide in understanding what type of house you will encounter in the local housing market in the Philippines.
So, which type of house is good for you?