This article is intended for the first-time home buyer who wanted to buy a house using Pag-IBIG Financing.
Maybe you are still single and you already wanted to get a house before getting married. (Well, this was the route that I followed.) Or, maybe you are newly wed and you decided that you want to live separately from your parents. Believe me, there's no substitute to the feeling that you are living on your own home.
A Pag-IBIG starter home — your first home — may not be the most impressive home in town. That's okay. Forget about the Joneses. Like your puppy love, don't ever think that it will become your dream home. Rather, treat it as a nest egg that allows you to slowly build your investment (hedge against inflation) while literally having a roof over your head.
Buying your first home through Pag-IBIG is so easy if you take note of the following tips offered here.
Tip #1: Work With Your Real Estate Professional
By real estate professional, in this context, I'm referring to the real estate broker or agent who is directly selling the house.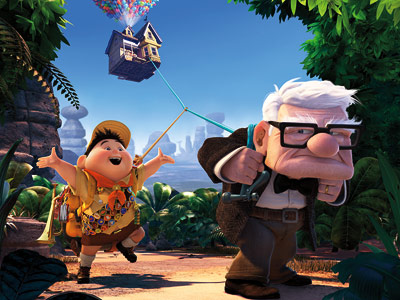 You may think that getting the assistance of a real estate agent will make the property more expensive. Whoever told you that must be very ignorant of the whole process.
Here's what you should know: The real estate professional can't change the selling price of the property that is owned by the Developer. That is, they can't markup the price nor can they offer a discount. The selling price and discounts are completely dictated by the Developer's Marketing Team and the agent can never, ever change that price.
Using a real estate professional right from the start saves you from a lot of headaches associated with the home purchase. For one, the guy is a good source of information such as the following:
The project
The property
The financing schemes
Special promotions and discounts
The materials used,
The move-in process
And if you are using Pag-IBIG Financing, your real estate agent should be able to help you cut through the bureaucracy in the Office.
Tip #2 : Buy A New House
Avoid foreclosure properties or properties that are for assume. Most of these properties are inherently problematic. You don't want to find yourself catching someone else's problem, do you?
Many foreclosed properties are so cheap you are tempted to jump on the deal immediately. Not so fast. This may be one of those cases where cheap could actually turn out to be very expensive due to probable renovations. If renovations are needed, we can point you towards reputable contractors like Art Construction.
As much as possible, make sure you are the first owner. Of course, as time goes, newer homes will become harder to find. If that's the case, make sure that the Land Title is clean.
Tip #3 : Buy From A Legitimate Real Estate Developer
Never, ever deal with a fly-by-night real estate developer. But the crooks have a way of putting on the mask in such a way that you can't detect the devil's intentions. Here's where common sense becomes a useful tool at your disposal.
At the very least, a legitimate Real Estate Developer:
Has complete Business Permits and Licenses to operate in that line of business.
Issues an Official Receipt from the Bureau of Internal Revenue.
Some good points to keep in mind:
Check the track record of the Developer – especially its past projects.
Make sure they are accredited by the Pag-IBIG Fund. (only if you intend to use Pag-IBIG Loan)
Check the License To Sell and Development Permit – they should have both.
Tip #4 : Make Sure You Have Your Finances In Order
Here's a handy checklist:
You are currently an active Pag-IBIG member with at least 24 months contributions
Your employment history is impressive
You have enough salary/income to cover the monthly amortization
Related articles:
Tip #5 : Save Enough For The Down Payment
The greatest hurdle most real estates buyer ever faced is coming up with the down payment. Many are surprised when they find they don't have enough cash to cover the outright cash payment required of them.
The down payment, sometimes called equity, is usually 10% to 30% of the selling price. And almost always, it is to be paid one-time about one month after placing the Reservation Fee. So one of the first problems you should think about is the amount of cash you need to raise for the down payment.
Down Payment Tip: Ask your real estate agent if you can defer the payment of the down payment to, say, 12 months. This should be easier on your pocket.
"5 Great Tips For The First Time Pag-IBIG Home Buyers" is written by Carlos Velasco.