If you are looking for a good real estate deal in Laguna, this is something you should consider.
Price and Financing:
Total house and lot price: 590,000
Down payment paid: 30,000
Monthly Amortization: 4,621
Term: 25 years
Loan granted and start of 1st payment: May 2009
This is under PagIbig financing, currently on its 3rd year of payment and is updated without arrears. If you have cash in hand and wanted to pay upfront the full amount, it is 600,000 (negotiable).
The title will be processed in your name (processing fee of approx. 15-20k to be shouldered by the buyer)
Property Description
Here's a background information about the property as described by the seller:
My unit is Angelica in Lynville Subdivision Phase 2 , I acquired it bare. No ceiling, just floor cement, no electrical fixtures etc. but I've already spent more or less 50k to fix that.
Now there's already a ceiling made of hardiflex, white colored tiles (including the bathroom floor and walls), and electrical fixture. You may notice the amount in the website is just 560,000, that is for regular units. Mine's a corner lot and there's a few square meters excess hence the loan amount when I acquired it becomes 590,000.
Here's the website of the developer where you can have an idea of how it looks like.
Photo and Floor Plan of a Sample Unit: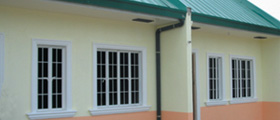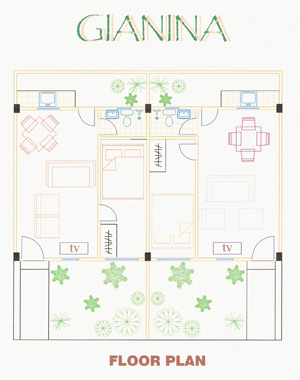 House Finishes
Lot area = exact details to follow
Floor area= exact details to follow
Corner Lot
Steel Truss Roof Framing
Oven Baked Rib Type Roofing with Gutter
Exterior Ceiling
Interior Ceiling (Hardiflex)
Exterior Finish – Plain Cement Finish w/ Paint & w/ Moldings
Interior Walls – Plain Cement without paint (white paint)
No Interior Room Partitions (but can accommodate 2 or 3 room partition)
Toilet and Bath- Wall and Flooring w/ Ceramic Tiles
Toilet Bowl With Flusher
Tiled Kitchen counter top
Main Door-Painted Panel Type
Service Door-Painted Flush Type
Toilet Door-PVC Type
Tiled flooring (cream colour)
Also, as already mentioned, there are already improvements to the unit plus is on a corner lot, with an area which is bigger than the regular area of 31.2 sqm.
Contact The Seller
Interested parties should get in touch with the seller and unit of the unit, Mr Eric John Lopez. Simply send him an email inquire further.
Email Address: elopez_ns@yahoo.com
Cellphone Number: 0917-836-5818