There were lots of properties submitted to us via the Pag-IBIG Marketplace Section of this website. But for the moment, we'll show you four of them. The others are pending for reviews and some don't pass the necessary requirements such as contact details of the person posting the property.
Just a quick reminder for interested buyer: Please DIRECTLY contact the person in charge of the real estate. The contact details are listed right at the bottom of the property details.
And if you wanted to post, please submit as much details as possible. Especially, you need to ask yourself this question: "Why should the buyer buy this property?"
Here are the four real estate properties mentioned above and their details are shown below.
Townhouse For Assume in Carmona, Cavite
Affordable House and Lot Legian 2, Imus, Cavite
House and Lot For Sale, Greensite Molino Bacoor Cavite
House and Lot For Sale STC Jubilation Binan, Laguna
Property #1: Townhouse and Lot for Sale in Carmona, Cavite — with Assume Balance
Location: Barangay Lantic, Carmona Cavite
Selling Price: Php 400,000.00 (Pag- ibig Financing)
Developer: Pro-Friends
Address: Lot 23 Blk 13 Pinecrest Village, Lantic Carmona Cavite
Lot Area: 78 sq. mtrs.
Floor Area: 60 sq. mtrs.
House Feature: Townhouse unit type. The unit is ready for occupancy (bare-type).
House Finishes:
Pre-painted Roofing
Painted Exterior and Interior Walls
Tiled Kitchen Counter with Stainless Kitchen Sink
Tiled Toilet and Bath
Ceramic Bathroom Fixtures
Price and Financing
Total Package Price: Php 1, 335,040.00
Downpayment: Php 168, 040.00 (Already paid by the owner_Monthly DP of Php 14, 003.33_From 03/20/2009 to 02/20/2010)
Amount to be financed: Php 1, 157, 000.00
Terms: 15 years
Monthly Amortization: Php 13, 289.88
MA Start: 03/20/2010
MA End: 02/ 20/2025
To date MA: Php 305, 667.24 (Already paid by the owner_From 3/20/2010 to 01/20/2012)
House Financial Status: Original Market Price when acquired this property in 2009 is 1.3 million pesos. NOW, Current Market Value ranges from 1.5 to 1.6 million pesos. Up-to-present, payments of 13,289.88k monthly amortization. This is under Pag- ibig Financing, and is updated without arrears (you can verify this on Profriends Company of Friends Inc. Office in Mandaluyong City).
Other Notes:
Please note that the amount Php 473, 707.24 is the total amount paid by the owner (downpayment + current monthly amortization) and we're only selling it for only Php 400, 000.00.
Buyer should assume the remaining balance to be paid thru Pag-ibig Financing with monthly amortization of Php 13, 289.88 payable within 15 years.
buyer should apply for housing loan in order to transfer his/ her loan obligation to her. Any applicable requirements of Pag- ibig such as processing fee etc. should be pay by the interested buyer.
not yet occupied by the first owner. you will have to pay all payments made up to the current amortization (February 2012).
As a newly wed couple,we decided to bought this property to have our own place to live. But then, when we were about to move in this place, we got our visa abroad and we decided not to pursue to stay in this place. Since were now abroad,we don' t think we still need this property that' s why we want to sell it for reasonable price as mentioned above. The place is good. And if you' re interested and have some quiries, I CAN SEND you some pictures of the actual property and you can email me at chalavarias@yahoo.com.
Contact Person: Charibel
Email Address : chalavarias@yahoo.com
Property #2 : House and Lot very Affordable Legian 2 in Imus, Cavite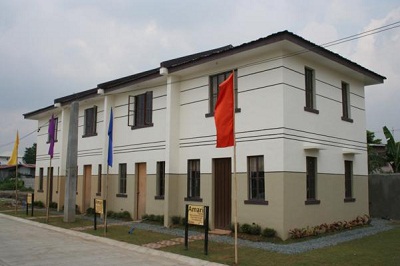 Basic Property Information
Model: Amari Townhouse
Location: Bucandala, Imus Cavite
Floor Area: 42sq.m
Lot Area: 37sq.m
House Specification:
House Structure: Reinforced Concrete
Walls: Concrete hallow blocks with plastered finish
Flooring: Plain cement finish
Doors: Panel with steel door jam for main; Flush type with steel door jam for service; PVC door w/ louver for toilet and bath
Windows: Front-steel casement, Rear-jalousie
Ceiling: Metal framing with ceiling board (EXTERIOR ONLY)
Toilet Bath: Plain cement finish, Manual type water closet
Faucet Plumbing: rough-ins, fixtures, kitchen sink
Roofing: pre-painted long span on c-purlins Paintings, front exterior walls and ceiling eaves
Others: septic tank, drain pipes and catch basin
Price and Financing Details
Total Contract Price: P765,000
Downpayment: P29,000
Less Reservation Fee: P5,000
Net Downpayment: P24,000
Balance: P736,000; Pag-ibig Financing 30yrs: P4,897
Contact Person: Susan Villafuerte
Sun: 09222789975
Globe: 09278796373
Smart: 09478367748
Property #3 : House and Lot For Sale, Greensite Molino Bacoor Cavite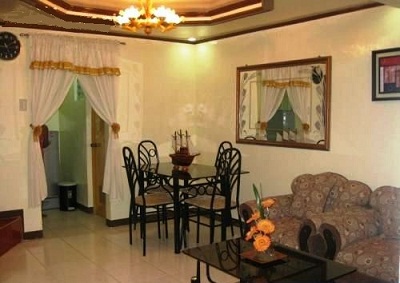 Selling Price: 1,370,000
Prop Description:
Floor Area 71sq m (Up and Down)
Lot Area 45sq mtr
Fully furnished and renovated
1 big airconditioned bedroom
with terrace and with garage
Peacefull neighborhood
good water supply
with recreation area
basketball court
security
good location: near wet market, RFC mall, Jolibee, Mcdonalds and SM Molino.
viviansbunao@yahoo.com, 09204820805.
carlito816@gmail.com
Property #4 : House and Lot For Sale STC Jubilation Binan, Laguna
Prop Description
Location: B9 L13 Mckinley St., Springtime County Jubilation Vill., Binan, Laguna
Selling Price: 1,800,000
Lot Area : 80 sqm
Floor Area: 52 sqm
2 Bedroom
1 CR/Bath room
Granite Tiled floor
Installed kitchen cabinets
With carport / garrage
with fence & gate
landscaped side & front yards
with mini fish pond
24-Hour Security Guards
Street lights
24-Hour Water system
Club House
Basket ball court
Accessibility
Near SLEX (Mamplasan Exit)
15 minutes to Alabang
30 minutes to Makati
20 minutes to Nuvali
Near Enchanted Kingdom,Splash Island, Tagaytay
Establisments:
Puregold / Pavillon Mall (walking distance)
Robinsons Supermarket
SM, Savemore
One Asia Business Center will rise infront of the Village.
Nearest Hospitals: Perpetual,Binan Doctors, MDI Sinai, Alabang Medical
Has different Churches nearby
Nearest/Nearby Schools:
Brent Int'l.
Montessori Int'l.
Montessori Panorama
HeadStarter
Perpetual
St. Michael
San Agustin College
La Consolocaion
DLSU
PUP
Irene B. Villarin
Call/Text: 09297700705/09202172542