It looks like we haven't posted any property for sale lately.
This feature may not be the core focus of this website, but it is among the most important for our visitors — both the sellers and the buyers of Pag-IBIG Real Estate in the Philippines.
Needless to say, this site provides a means where buyers and seller virtually make a deal when it comes to a Pag-IBIG property. Whether it's a house, a condo unit, or a vacant lot you are looking for or you are selling, you'll find it listed here for free.
For this year, here is our first deal:
A Condo Unit is a quite community in Quezon City
A vacant prime lot in San Fernando, Pampanga
A number Townhouse units
Take note that they were submitted by three different people. So if ever there's one particular property that you are interested with,
make sure that you read the contact details of the person in charge of the property so you know whom to deal directly.
Again, if you have any property that you want to sell, anywhere in the Philippines, you can post it here. Please take time to
visit the Pag-IBIG Marketplace section for the details on how to post your property.
Property #1 : Condominium in Quezon City
Location: Congressional Avenue, behind Cherry Foodarama
Selling Price: Total Price: 1.550M;
Asking Price: P 500k equity (As of January 2012)
Note : Assume balance from Pag-ibig of 1M (12.5k monthly for 14yrs) (NEGOTIABLE)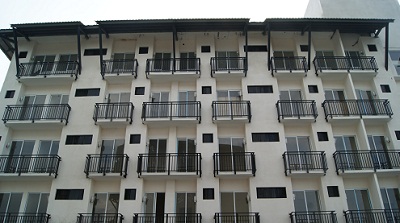 Property Description:
22sqm., 1- bedroom. Fully Furnished, with Aircon, Bed, Cabinets, Table, Nice Lights, Ref, etc.
With OWN terrace and intercom.
In a quiet subdivision but with very accessible public transportation.
Near malls (SM North Edsa, Trinoma);grocery shops (Cherry Foodarama, Robinsons Circle C, SNR, WalterMart, PureGold, etc.);churches (San Nicolas Parish, Charbel Church, etc);
schools (Colegio de San Lorenzo, UP Diliman, Ateneo, Miriam, St. Paul, etc); hospitals (Veterans Hospital, Capitol Medical Center, Phil. Heart Center, Lung Center, NKTI, etc.)
This condominium is brand new, built in 2010. No one is living here, as we already have a house which is more conducive for a growing family.
You will love this place as it is situated in a quiet environment, yet it has all the convenience of a condominium community (w/pool, etc).
Contact Details of The Seller:
Name : Rosalyn Fernandez
Email Address : mrvffernandez@yahoo.com.ph
Property #2: Prime Residential Lot in San Fernando, Pampanga
Location: San Fernando, Pampanga
Selling Price: 700,500.00
Property Description:
Lot Size :150 sq m.
Located in Phase 11 Beverly Hills Residential and Business Estates
has 18-hole golf course, clubhouse, swimming, tennis, badminton courts
walking distance to SM and Robinson's
San Fernando
concrete road, ready for housing
Clean Title, land taxes updated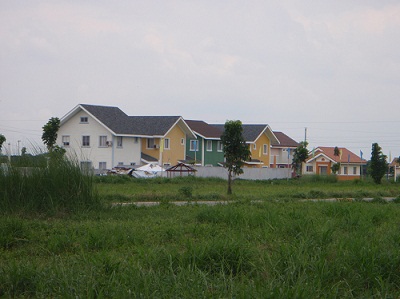 I am selling this lot so I can use the funds for small business capital. I reside in another province and I bought this for investment as it is in a prime location and the real estate value increases because of the golf course and the commercial malls that are near.
Prime property location walking distance next to SM San Fernando and Robinsons Pampangga in Phase 11 close to golf course and clubhouse with the great security of whole subdivision makes it a very worthwhile investment.
If you are planning to live in San Fernando, this place is ideal to build a home.
Contact Details of the Seller:
Name : Maria Salvacion S. Santos
Email Address : marisa_santos_ph@yahoo.com
Cell phone In The Philippines :
Smart mobile 09184358794
Sun mobile 09322585776
Roaming number 09495744273
Property #3: Sta Rosa Townhouse near SLEX/Coke
Property Description:
2- Storey Townhouse unit with a floor area of 57.2 sqm and a typical lot area of 43 sqm
with provision for 2 or even 3 bedrooms.
With complete electrical and water system.
A flood free project near the South Luzon Toll Gate, with a well designed drainage system.
And a perimeter wall all around for your safety.
Makati is just 30 to 45 minutes away. Tagaytay and Los Banos resorts are just 20 to 25 minutes away.
It is near Walter Mart and Enchanted Kingdom, Balibago, Sta. Rosa Bayan and just 10 minutes way from Malls (Target and SM).
Close also to schools and public transport system.
Typical payment computation for an inner unit:
Reservation: P 10,000
Downpayment: P 7,149.12 /mo for 15 mos
Pag-Ibig: P 4,990 /mo for 30 years
For inquiries, contact agent:
Name : Ernie
Email Address : riguerland@yahoo.com.ph
Cell Phone : 09296021088