So far on this website, we have mostly focused on topics related to Pag-IBIG Housing Loan. That is indeed the most popular service or benefit available only to qualified Pag-IBIG Members.
The other popular program is the Multi-Purpose Loan (MPL) or sometimes referred to as Personal Loan. The Pag-IBIG Multi-Purpose Loan is essentially a financial assistance to Pag-IBIG Member that they can use for any of the following purpose:
1. Minor Home Improvement – Take note that this is only for minor home improvements. For renovation works requiring larger amount of money, you may want to avail of the Housing Loan for Home Improvement.
2. Small Business / Livelihood Financing – Good news to those who run small businesses or those planning to have one. You may use the proceeds of this loan to finance your small business venture whether it is for expansion or for initial start-up capitalization.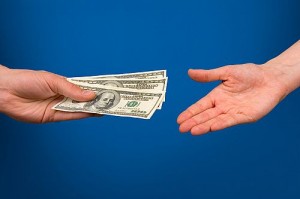 3. Medical Assistance – If you find yourself in need of money for that medical bill, Pag-IBIG Multi-Purpose be of help.
4. Educational Purpose – You can even use it to finance your education.
5. Purchase of Appliances and Furniture – This refers to those toys that you have been wanting to buy.
6. Others – The list could go on. Actually, there can be many other things you can use that loan for.
Loan Amount, Interest Rate, Loan Term
Your loan entitlement depends on the number of contributions made and the Total Accumulated Value (TAV). Remember that TAV is defined as the member's personal contributions, the corresponding contributions of his employer and the total dividend earnings.
So, how much can you loan exactly? The list below serves as reference.
24 to 59 months contributions = Up to 60% of TAV
60 to 119 months contributions = Up to 70% of TAV
120 months contributions or more = Up to 80% of TAV
As you can see, the longer you have been contributing to the Fund and the larger the amount contributed, the bigger loan amount is also available to you.
The one nice thing about the Pag-IBIG Multi-Purpose Loan is that the interest rate can be as little as 10.75% per annum. That's one of the most competitive rates in the market you can find.
The loan is to be amortized over a period of 24 months.
Loan Payments and Penalty
Paying for the loan is easier for those who are employed: payments can be done through salary deduction.
However, if you are voluntarily contributing, the following methods of payments are also available.
Over the counter
Auto-debit arrangement with accredited banks
A penalty of 0.5% of any unpaid amount shall be collected from the borrower for every month of delay.
How To Apply For Pag-IBIG Muti-Purpose Loan
1. Secure an MPL Application Form and checklist of requirements from any Pag-IBIG Fund Office.
2. Accomplish and submit the Application Form together with the requirements at the servicing branch.
3. Wait for the Loan Approval based on the date reflected on the MPL Acknowledgement Receipt.
4. Claim your check with your valid ID and the MPL Acknowledgment Receipt.