This is a short article intended to notify the subscribers and readers of the Pag-IBIG Financing website of a few changes we have introduced lately.
About The Pag-IBIG Marketplace
We have been promising to launch this feature a couple of times in the past. And now finally, here comes the newest and most requested feature of this website: The Pag-IBIG Marketplace.
The Pag-IBIG Marketplace is the name we gave to this virtual marketplace of all Pag-IBIG Accredited Projects and Properties all around the Philippines. That's right we are trying to put together all Pag-IBIG Projects in the country. We know this is quite ambitious, but come to think about its benefits if you are a buyer:
That's a lot of options in one place.
You can have an idea of what's selling in your city even if you are not there, maybe overseas or on-board a ship.
You are better prepared when it is time to visit and take a look at the project or property.
It really boils down to just one word: "convenience".
This is a new feature and naturally, there are no properties to be displayed yet right at this very moment. But sooner than you think, it should carry a good number of listings from key cities and provinces in the Philippines where there are on-going Pag-IBIG projects currently being marketed.
And, it's not just for the big real estate companies who are selling real estate properties. It's also open to any individual seller who wishes to sell a property — provided of course, it can be financed by Pag-IBIG.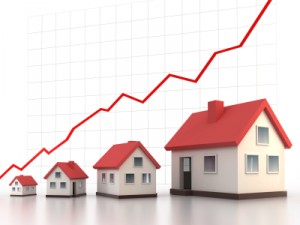 So click this link to know more about the Pag-IBIG Marketplace.
Don't forget to submit a property that you want to sell. Or if you know someone who is selling, please share that page to him.
Mortgage Loan Calculator
This handy tool was already introduced before in one of the articles here. If you want to understand how the amortization scheme really works, this tool is very useful, giving you a visual representation of the amortization schedule.
Now it is made more visible than ever.
Take a look at the Right Panel of this website and there you will see this cute, little tool ready to be used.
To see it in action, try to enter few parameters and click on the Calculate Button.
It should pop-up a window with graphical results.
Wonderful, right?
Well, one site visitor puts it this way: "Wow! Now I see it's better to buy a property in cash than finance through PAG-IBIG. The interest almost exceed the principal, you can even buy another house with that interest!"
Agree or not?
~~~
"Introducing The Pag-IBIG Marketplace and Online Mortgage Calculator" is written by Carlos Velasco.