This is a new feature on this website.
Each month starting now, we will highlight the most important emails that we receive from our website visitors together with our responses to each of those messages. Hopefully, this will help other members who may have similar questions, issues or situations.
But for those of who you are planning to fire up your questions anytime, remember that you are not the only one sending us a message. In as much as we would like to reply to each one of you, you need to understand that sometimes it's just not possible considering that we are also busy with our stuff. To some of our letter senders, we respond; to others, we don't or we tend to forget.
So before sending us an email, make sure that you read the contents of this website, first and foremost. We have come a long way in keeping this website very relevant to Pag-IBIG Members all over the world. The website has a lot of contents and articles that you may be looking for, so tale time to browse around and take advantage of the following features to help get what you are looking for:
Search Box — This one is located at the lower portion of the Home Page. Type your text there and then hit the Search Button just as you would using the Google Search Box. As a matter of fact, this tool is powered by Google Search.
Browse By Category — Our articles are organized by categories, which you can find at the Right Sidebar from any page. You can click on any category to search for the articles that you are interested with.
Keyword Tag — This is another way of finding an article. For each article that we post, there is a series of keywords — also called tags — that is hooked on that article. It follows that some articles share similar keywords, thereby grouping them together just like a category. The Keyword Tags are also located at the Right Sidebar of the website. Click on a keyword to see some articles containing such a word.
FAQ Section — That's the Frequently Asked Questions Page. Don't forget this important Page. This is your quick guide to the most important topics on this website. There is a link at the top menu of the website that directs you to this page.
So, on to this feature and the first set of email exchanges…
Topic #1: Pag-IBIG ID Number
Subject: What is my Pag-IBIG ID Number

As far as I know, my employer is deducting from my salary a certain amount each month that serves as my contribution to the Pag-IBIG Fund. This is already my second employer, but until now, I don't know my Pag-IBIG ID Number yet.

Can you check it for me?
Thanks for asking this question. You are not alone in your case. As a matter of fact, we have already put an answer to this question at the FAQ Section of this website. Please check from there.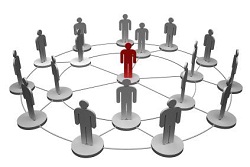 Topic #2: Reservation Fee and Changing Mind About Buying
Subject: housing loan

i have a reservation for a specific lot as a day goes by i was informed that the house that i rent for my business is also for sale… now is it possible .. that i can get this thru PAG-IBIG? these two units are in the same housing project…
Hi Arlene,
As a rule, you are only allowed one housing loan at a time. And I suppose your housing loan has never been approved yet. So this means, you can buy either of the properties.
Here are some helpful links for you:
I hope this helps.
Note: This page will be updated again within the month as we receive valuable emails from the site visitors.