Can you build a complete, decent house with a maximum budget of 200,000 Pesos?
Hmm… How would it look like?
This is part of the challenge set out by the Pag-IBIG Fund in its newly embarked House Design Competition for the year 2012. The competition is open to all architecture students within the Metro Manila, Cavite and Bulacan Regions and who are currently in their third year to fifth year study.
Important details of the project are outlined below.
Project Cost : P 200,000, maximum
Type Of House : Single-Family, either attached or detached
Min Floor Area : 24 sqm
Min Lot Area : 54 sqm
Living Facilities Include: living room, bedroom(s), laundry area, kitchen and dinning areas, and toilet and bathroom(s)
Must utilize AITECH materials, systems and technology. (AITECH stands for Accreditation of Indigenous Technologies for Housing)
If you know someone (must be a student of architecture) who has the knack of doing it and who is up for some prize money, please share this article to him/her.
For the other details of the competition, please visit the official website of the Pag-IBIG Fund.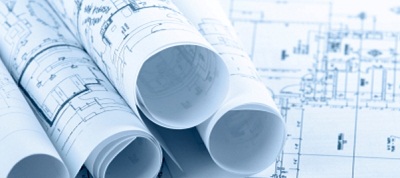 What's In It For You, The Pag-IBIG Member?
You already know that the Pag-IBIG Fund is the premier government agency that funds low-cost housing projects, which are intended for the low- to mid-income workers in the country and who are also members of the Pag-IBIG Fund.
The winning design for this competition may serve as a prototype for Pag-IBIG Fund's future subdivision initiative called the Pag-IBIG City, which may be implemented in certain cities and town across the country in coordination with Local Government Units and other entities.
Moreover, the winning design may also be used by Pag-IBIG in building houses for its foreclosed residential lots.
So as members of the Pag-IBIG Fund, you should ask yourselves the following:
What can I expect from a house construction project with a budget of P 200,000? The resulting design should give you an idea. Think: Low-cost.
Is this kind of house appropriate for my needs or that of my family? Do you want to have pets, cars, lawns, etc. Factor those things out when planning to buy a house for your family.
Assuming the house alone will indeed cost 200k to construct, how much would be the final price if I get a bigger lot area of, say, 200 sqm? Lot prices depend on certain locations, some are cheaper and others are more expensive. It helps if you have an idea of the going prices in the area you are interested in buying.
Well, this is exciting! Let's wait and see who will win in this house design competition. The final judgment and announcement of winners will be on May 18, 2012.
~~~
This article on "Pag-IBIG House Design Competition" is written by Carlos Velasco.