Topic #1 : What You Should Know Before You Buy A Real Property
Subject: Preparation on Home Purchase

I have been a Pagibig member and was contributing voluntarily while I was in Philippines. I woulld like now to prepare myself in buying a home there. I have no relatives that I can send in your office. I also dont know my pagibig number and how much contributions I have made. Is there a number in Pagibig Cebu City office that I can call and an email address that I can send documents and follow up. Thanks
Here are some good links for you to consider.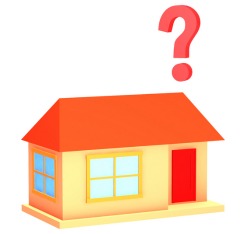 Topic #2 : What Happens If You Don't Pay Your Amortization?
Subject: Payment information

Hi! good day, I just wanted to know from your good office if it is possible that the housing loan is not paid for 1year or more will the pagibig will not forclose the property?
The grace period for any missed payment is only 30 days. If you are unable to pay for 3 months, the property is already subject for foreclosure, but it could take a long time for them to disposed of it. You are still given a chance to redeem the unit or restructure your loan.
If you are in that situation already, please read the article on Home Loan Restructuring to save your property. Here's a link:
Please visit the branch handling your mortgage loan.
Topic #3: OFW Checking Membership Status
Subject: Inquiry

I was a member of PAG-IBIG I for almost 10yrs in the Philippines but I stopped my contributions when I resigned teaching. After 2 years, I became an OFW in US but before I left I paid a certain amount in POEA because they required us to pay as our contribution. When I asked the guy (PAG_IBIG representative) he told me that my payment goes to my old PAG-IBIG contributions(that was Feb. 2011).Now I want to apply a housing loan in the Phiulippines but i don't know the status of my membership. Could you please explain my status and how could I avail housing loan?Do you have active office that I can visit or call in America most specially in California.

Please contact me using my email address.
You need to check it at the branch which keeps your records. If you are already out of the country, you may want to send in a representative to process it on your behalf.
Since you wanted to apply for a housing loan, it helps if have an idea of the process. Please read this article:
As for the overseas office, please refer to this link:
I hope this helps.
Topic #4: Where To Pay For Housing Loan Dues
Subject: inquiry on where to pay

good day! i applied for pag-ibig online and have received my number. but i don't know where to pay or what requirements i still need to present to pay.can you please give me detail? thank you very much. by the way i am a licensed physician woring as a moonlighter/freelance on voluntary payment. thank you
Here are some of the ways you can pay the Pag-IBIG Fund:
The best one is still to do it over the counter at the branch where your records are kept.