So you have been searching for a house to buy in your area? Maybe you have already discovered for yourself that prices could vary depending on many factors such as:
the features and amenities of the subdivision or condo project
the distance from the business district
the quality of schools near the community
the economic activities of the place
the crime rate of the city
and so many others that come into play.
Depending also in which city or town in the Philippines you are looking at, you may have so many projects to choose from or you may only have a few.
But eventually, it still boils down to the question: "Can you afford to buy that house?"
It is very important that you buy the property which you can afford to pay instead of buying one which you will eventually lose when financial disasters strike. This is especially true for the young couples who are just starting out or those whose finances are really tight, but having a home to call their own is a top priority.
( Good read: Are you qualified for Pag-IBIG Housing Loan? )
I believe many Filipinos are in that category. So here are some tips to buying a house on a budget.
1. Save up.
Buying a piece of real estate requires a different approach compared to buying your grocery items. You just can't use your credit card and hope to live in the house immediately.
There are up-front fees that you need to prepare:
The down payment or equity as they call it. It could range from 5% to 30% of the selling price.
The processing fee, attorney's fee, and various forms of taxes
Plus, you have to buy some appliances and furniture to put inside that house and turn it into a livable place for your family.
( See also: Tips for the first-time home buyers in the Philippines )
2. Move farther from downtown.
In general, the closer the place is to the downtown area and the business district, the more expensive it is compared to communities located farther away.
So if it doesn't hurt a lot, you may opt to buy a house farther from that area. Though it could mean that you sacrifice your travel time going from your house to your place of work, this is the kind of trade-off you have to consider.
3. Buy a small house with a large lot.
Which is more important: the house or the lot on which it stands?
Most would agree that it's the lot or land. You can demolish the house, expand it or turn it into something else, but the land generally stays the same.
A more common technique that you can use is to buy two properties adjacent to each other. One lot would have the house while the other remains vacant for future expansion.
4. Buy "dirt" and clean it up.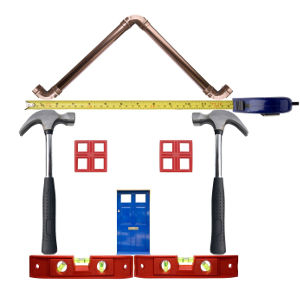 Dirt here means any of the following:
Fixer-upper properties
House with slight structural problems
Abandoned house
Marginal house
These types of properties are generally cheaper due to the problems they have. But please approach with caution. Make sure that you are really adept at real estate appraisal before trying this technique. A lot of houses need a lot of work put into it and may not be worth the hassle. If you do decide to invest in a property like this, consult a contractor like Chase Construction North West so they can tell you exactly how much money you're going to have to spend.
5. Buy foreclosure properties
There are different stages of foreclosure and on stage there is an opportunity to find a good deal.
But beware: Buying foreclosure properties requires a lot of hardwork, patience, negotiation skills and a good knowledge of the real estate market. If you lack any of those, just forget about it. Your time is better spent doing something else.
( Check also: Buying Foreclosed Units )
The above home buying tips are just some ideas you can use if money is really tight or you are looking for cheaper properties. Some of those may be useful to you, while others are simply not practical. It's really up to you to find technique that really fits your situation.
And most importantly, find the best housing loan in the market and use it to finance the property that you want to buy. It's no use buying a cheap property and get an expensive loan. Remember that, a mortgage loan makes up a large portion of the total cost of acquiring the property.
Home Buying Tips Video Presentation
Here is the ever video presentation of Pag-IBIG Financing. I hope you like it, we will be making more and more of these in the next couple of days to supplement the articles written here in this website.
Enjoy!
Meanwhile if you have some ideas or questions, please use the comment form and send it to us for everyone to answer. Or, follow us on Facebook for an exciting discussion.