In one of the past articles posted on this website, I warned first time Pag-IBIG Home buyers to avoid buying foreclosure properties or even those which are for assume. I reasoned that many of these properties are so problematic to the point of being useless.
Well, they are not really useless if you know what you are doing and you want to take on a little challenge in the hope of reaping the rewards that lie ahead.
Caution:The above paragraph is only for savvy real estate investors. If you are a first time buyer, I still maintain that you should avoid it altogether. When buying your first home, you should treat the whole process as though you have limited financial resources and that you have to make sure you won't regret doing so later on. As I've said many of these properties are inherently problematic that they're not even worth checking.
This article is an attempt to elaborate on that point a little further.
Recently, we received a letter from one of the website visitors stating her problem with the foreclosure property she bought at Pag-IBIG. I want to share with the readers of this website a portion of that letter to illustrate the most common problem encountered by buyers who have bought Pag-IBIG foreclosed units. Please take note that I have intentionally removed the name and places mentioned in the original letter to keep her privacy protected.
Here goes…
…I've been a member of the Fund for almost 16 years now. In 2007, I purchased a foreclosed property in [place not mentioned]. We paid it in cash. To my aghast, the previous occupant refuses to leave the property despite several notices from your office [Pag-IBIG Branch not mentioned] to vacate the property. Your office here advises us to file a case against the previous occupant which we eagerly do so believing it will only be a couple of months and the property will be turn over to us. But until this day, we haven't taken a hold of the house we legally bought at your office. We knew before paying the unit that Pag-Ibig will not participate in "driving out" whoever is occupying the house. Only that, justice is so slow paced. The counsel of the previous occupant believes that house conflicts of this kind should be settled first with the HLURB and that whatever is the decision of the RTC is immaterial. He cited the MAgna Carta for Homeowners. Natatakot po kami ng husband baka po matalo kami paano na po ung binayad namin sa pag-ibig. Malaki na po ang nagastos namin sa kasong ito. Sobra pa sa binayad namin sa pag-ibig.

The title is already transferred in our name as well as the tax declaration.

What is our chance of winning the case? May case ba na gaya sa amin na nanalo ang buyer ng foreclosed property nyo? …Thank you.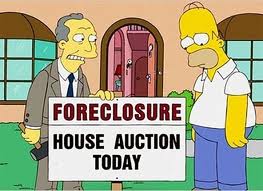 I don't how you feel after reading that one, but the first time I read it, I already felt sorry for the buyer. Of course, I read it for several times more making sure that I understood the real problem the letter sender is facing.
It is very unfortunate that cases such as these are not readily available in the mainstream media. It maybe because it's very shameful being victimized this way. Adding insult to the injury, the Pag-IBIG Fund can't even assist buyers in successfully handling the case.
This is the first part of the series of articles on Pag-IBIG Foreclosure Properties. In the next article, I'll show you some tips and traps of buying foreclosure properties from the Pag-IBIG Fund.
Update: Part 2 is now ready. Please read it here.
~~~
Foreclosure Properties — To Buy Or Not To Buy? is written by Carlos Velasco