Since this website has been online, the Pag-IBIG Financing Team has encountered questions that are repeatedly asked by site visitors. Of course, we have made the FAQ section to address some of the most common questions that they raise. But, as it appears, a lot of folks seem to overlook that page when searching for the answer to their questions. That section should be the first stop for anyone who wish to find some answers related to Pag-IBIG Fund and its services.
This article is also a handy guide to the How-To type of questions that we received from site visitors.
We hope that by providing this, you'll easily get access to the right information that you are seeking. Please browse the whole article to see if you also have similar queries.
1. How To Apply For A Pag-IBIG Housing Loan
This is one is the favourite questions of most Pag-IBIG Fund members. Here's a sample inquiry that we received: "I would to ask how can I make a loan. I was planning to buy a parcel of land somewhere in Laguna but I have no idea on how to apply for the loan and what the procedures are."
Best Answer: The Pag-IBIG Housing Loan Process.
2. How To Pay the Pag-IBIG Fund
For the locally employed Filipinos, this one should not be a problem since their employers should take care of this by way of salary deduction.
But for the self-employed and the Overseas Filipinos, here are some of the best ways to send your payment: 5 Ways To Pay The Pag-IBIG Fund.
Note: You may choose to pay monthly or quarterly. It is always best if you can pay over the counter, at the collecting office. And for all your payments, make sure that you keep the Official Receipt as evidence of the payment.
3. How To Apply As Voluntary Member
The mandatory membership to the Pag-IBIG Fund has already been expanded to include the Overseas Filipino Workers. Please consult article we had about the Home Development Mutual Fund Law of 2009 to check if you are under the mandatory coverage or not.
Now, here's a list on who can become voluntary members to the Pag-IBIG Fund.
Non-working spouse, provided the other partner is also a member
Filipino employees of foreign government or international organization, or their wholly-owned instrumentality based in the Philippines, in the absence of an administrative agreement with the Fund
Leaders and members of religious groups
A member separated from employment, local or abroad, or ceased to be self-employed but would like to continue paying his/her personal contribution
Public officials or employees who are not covered by the GSIS
Here's how to apply as a voluntary member.
4. How To Apply For A Short-term Loan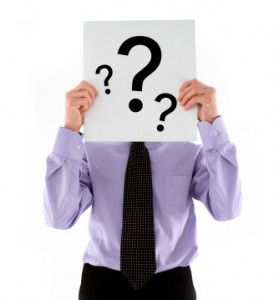 Whether you want to call it a Personal Loan, a Salary Loan or by any other name, it belongs to the Short-term Loan program of Pag-IBIG.
Here's how to apply for a short-term loan.
5. How To Withdraw Your Savings
Take note that your total savings, also called Total Accumulated Value, is the sum total of all your contributions, that of your employers (if applicable), plus the accumulated dividends.
But, you can't just withdraw it anytime as you would your savings bank account. You should know about specific guidelines on how to withdraw that money.
6. How To Check If You Qualify For a Home Loan
Nothing can be so annoying than spending some previous time applying for a home loan only to be denied because you did not qualify. You can do a lot in the way of preparation.
Here's how to do a pre-qualification before you go to the office and apply for a home loan.
7. How To Check My Membership Status, Contributions and Payments, etc.
There are some questions that only the Pag-IBIG Office or branch can answer. This one is among them.
However, you may want to read this Q and A about your Pag-IBIG Membership.
~~~

"The 7 Most Popular How-To's On Pag-IBIG Fund" is written by Carlos Velasco.